Kayak anchor kit
Description:
It includes an extra long 30 or 50ft marine grade rope, a nylon storage bag,a buoy ball (size 8.5cm*13cm),a stainless steel carabiner clip and a galvanized fluke anchor.The 4 flukes grappling anchor has excellent corrosion resistance,it is suitable for fresh and salt water,and easily drag into rivers or lakes to create better horizontal for kayak when it stays.High visibility anchor marker buoy is easy to find out anchor lolaction and pull it back.Spending time on the water is the perfect opportunity to get away and relax.It is the ideal accessory for outdoor enthusiasts who are into fishing,mediation,watching sunsets or photography.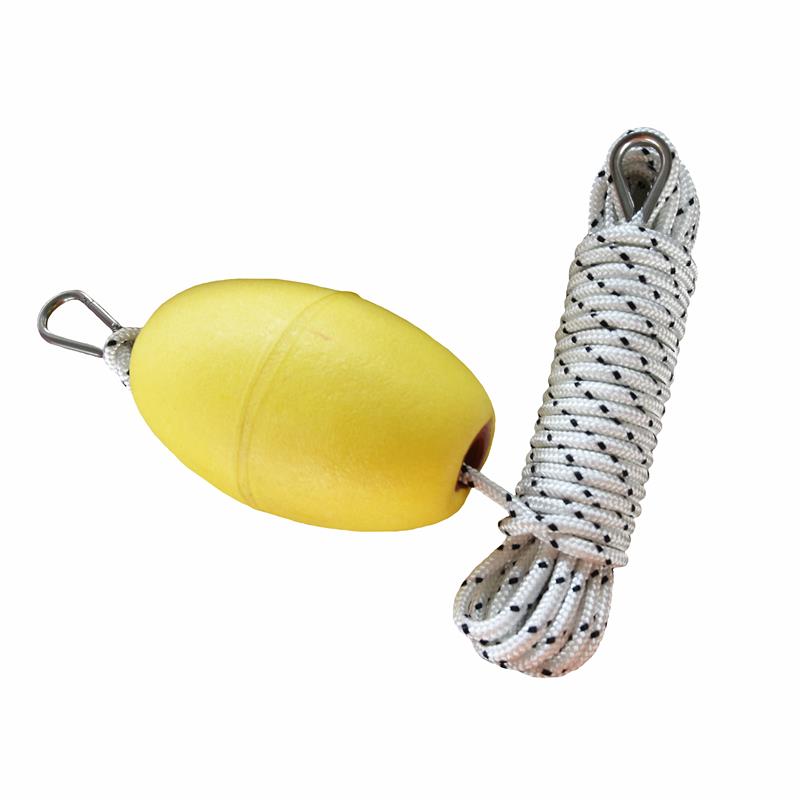 package way:hank,woven bag,carton.
Shandong Santong Rope Co.,Ltd started its business journey with an aim of providing customers a superior quality product range at affordable rates keeping in mind the requirement of customers. With our business offices situated in shandong/taian/feicheng/, our company is operating all business activities as a SoleProprietorship business entity since our commencement in 2004. Our promoters have over 18 years of knowledge and experience and they strongly believe in the concept of quality and prompt delivery. We have been one of the prominent organizations in industry known to offer PRODUCTS and many more. The experience and knowledge of the promoters combined with latest technology reflects in each and every product that is being developed under hygienic and environment friendly conditions. They are efficiently packaged to avoid Damage and to retain it's originality. We have customized packaging options for our clients as well. We have tie-ups with the best shipment and courier agencies to facilitate hassle-free export of our products abroad.