Kayak anchor kit
Description:
It includes an extra long 30 or 50ft marine grade rope, a nylon storage bag,a buoy ball (size 8.5cm*13cm),a stainless steel carabiner clip and a galvanized fluke anchor.The 4 flukes grappling anchor has excellent corrosion resistance,it is suitable for fresh and salt water,and easily drag into rivers or lakes to create better horizontal for kayak when it stays.High visibility anchor marker buoy is easy to find out anchor lolaction and pull it back.Spending time on the water is the perfect opportunity to get away and relax.It is the ideal accessory for outdoor enthusiasts who are into fishing,mediation,watching sunsets or photography.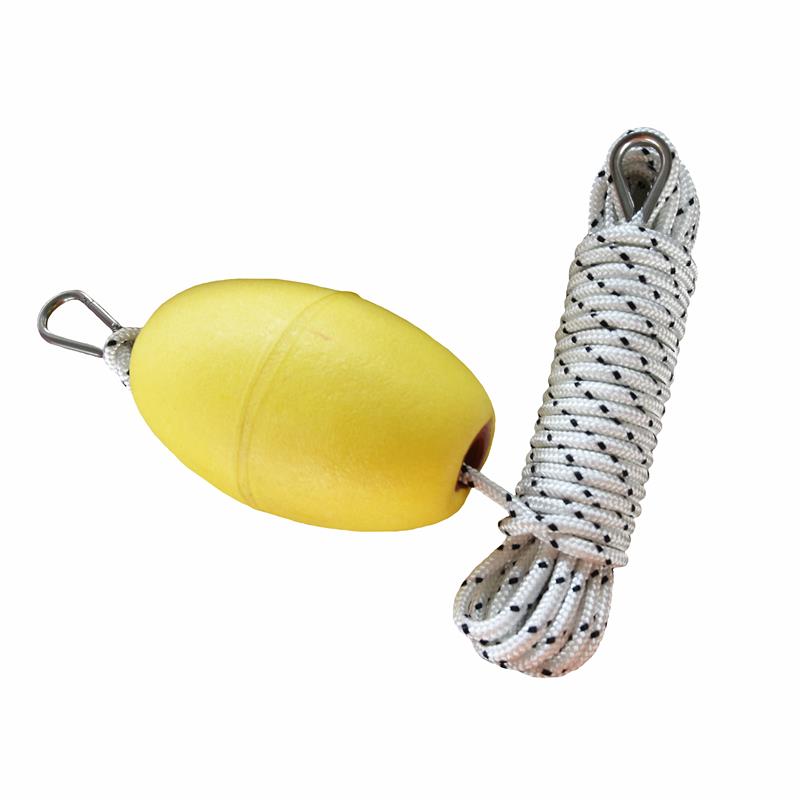 package way:hank,woven bag,carton.
We, Shandong Santong Rope Co.,Ltd, are considered amongst the recognized manufacturers of an optimum quality assortment of PRODUCTS. The whole provided range of products is fabricated by the use of superb quality basic materials and progressive techniques. Furthermore, these products are available with us in accordance with the clients' specifications.