Item:
Double braided anchor line with chain
Description:
Double braid boat rope with galvanized short-link ideal for dock lines and anchor lines.Each for double braid rope is heat-sealed or whipped to prevent unraveling.The other end of ropes is professionally splice knotted to a galvanized chain for added stability and easy attachment to anchor,swivel or shackle,etc.Nylon,Polyester, and Multifilament polypropylene are all available.Color customized.
Detail picture: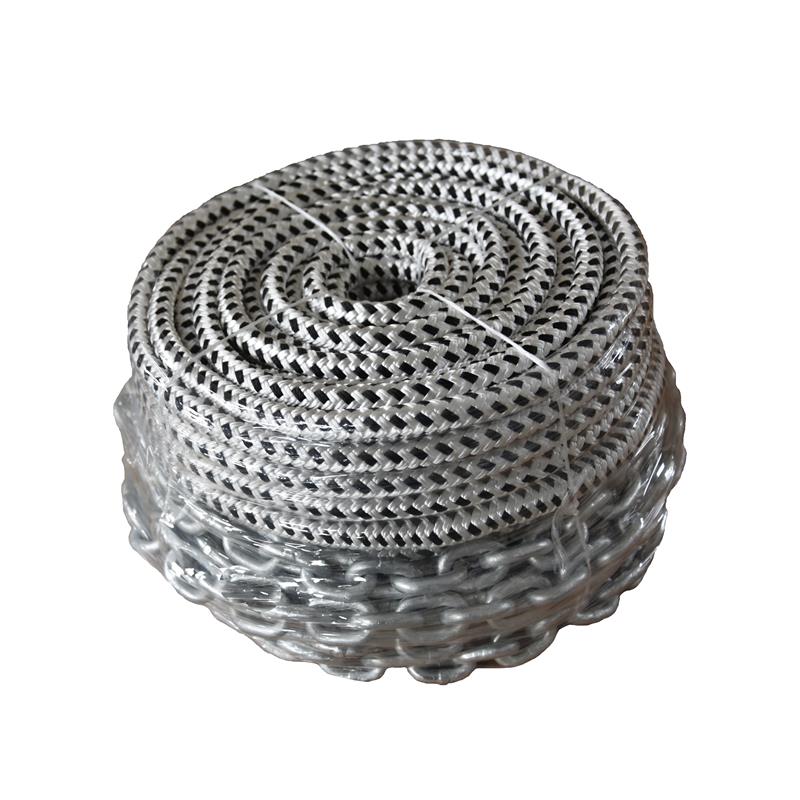 We Shandong Santong Rope Co.,Ltd, are Partnership based company established in the year 2004, placed at shandong/taian/feicheng/. As per the demands of our clients, we are engaged in manufacturing, exporting and wholesaling a high-quality range of PRODUCTS, etc. Under the direction of , we have achieved reputed success.