With the continuous improvement of the company's welfare system, in order to ensure the health of employees, improve their occupational health, and stimulate their enthusiasm for work, the company's annual employee physical examination activity kicked off again on December 25, 2020.
For the physical examination, the Municipal Center for Disease Control and Prevention organizes doctors and experts to take a professional bus to the company for on-site examination, which is more convenient for employees. The physical examination items include blood routine, urine routine, blood pressure, internal medicine, electrocardiogram, chest X-ray, etc. The entire physical examination process is orderly, standardized and reasonable. With the strong cooperation of various departments, the physical examination activity was successfully concluded to ensure that employees are in good condition Puts his body into work.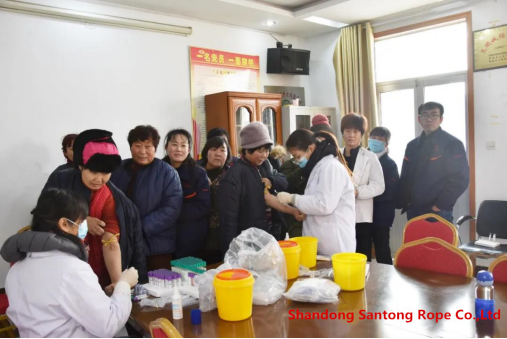 Santong Company regularly organizes employees to conduct health checkups every year, so that employees can have a comprehensive understanding of their own physical conditions, and strengthen prevention of disease-free, early detection and early treatment of diseases, to provide protection for the health of employees, and at the same time to care for employees. The work has been implemented. The cost of the medical examination is fully borne by the company, which has been well received by the employees. Employees who participated in the physical examination also learned more health care methods and knowledge, and felt more care and love from the company.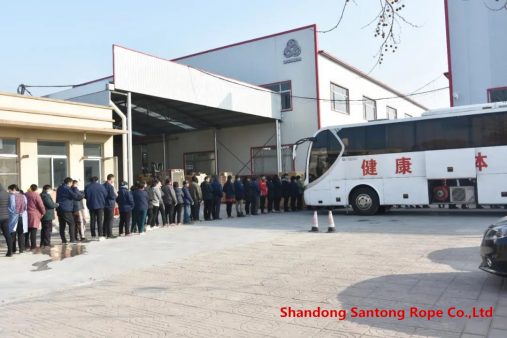 The company has always adhered to the people-oriented principle and put the physical and mental health of employees as an important agenda. This move made employees feel the warmth of the company at home, further enhanced their sense of belonging, mobilized work enthusiasm, cohesion, and centripetal force, and played a positive role in the company's development. Reflects the corporate culture of "same heart, same morality and development".
In the future, the company will continue to do a good job of caring for employees and promote the common health and development of the company and employees!