Looking for high-quality ropes for your existing wholesale or retail outlet? Perhaps, you serve particular fields such as marine or fire-fighters and need pp ropes, dock lines, polyester ropes or pe ropes. Maybe, you plan to set up a new retail outlet. No matter the reason, buying quality ropes can be a tedious and time-consuming task. As a supplier, you need to shell out enough time on various parameters when choosing a rope and rope manufacturer. You'll come across many rope manufactures, but most of them aren't worth considering. If you fail at any of these points, you'll lag and have to close your venture sooner or later.
Tips to select a rope
Selling polyester ropes or pe ropes is a remunerative venture. There's a ready market for dock lines and pp ropes. To tap this opportunity, many wholesalers and retailers buy ropes from rope manufacturers. While most of them stock a wide variety, many of them stay behind in the rat race. On the flip side, certain suppliers make a great opportunity in this line. So, what might be the reason for the success of these businesses? They choose a rope and rope manufacturer wisely. If you wish to be among these successful vendors, check this useful piece of advice.
Figure out your expectations
Ropes are used for various purposes. Whether you check polyester ropes or pp ropes, each of them has a specific usage. Choosing a rope means deciding the end usage. If you choose pe ropes for fishing or other dock work, you won't scale much. Your buyers may move onto other outlets.
As a smart supplier, you may want to avert such scenes. So, how do you do that? A little bit of homework could resolve this issue. For example, if your targets are dock and marine users, dock lines should be your choice. Just check reliable rope manufacturers that can fulfill your needs. Such brands offer custom made items to suit your requirements.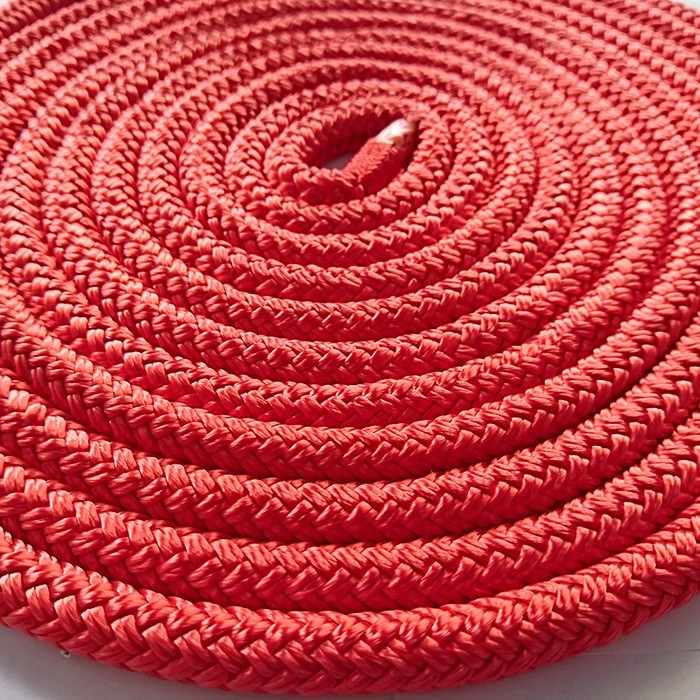 Durability
Whether you buy pe ropes, dock lines, or pp ropes, each of them is put to heavy-duty work. Ideally, polyester ropes and other ropes have to bear the weight of people and heavy loads. If they're weak, they won't sustain the weight and break. When this happens, the person holding the rope will fall and sustain serious injuries. Also, the loss resulting from a broken object could be immense.
If that happens, your users will complain about the bad quality and may move away. To keep such issues at bay, you ought to offer durable products. So, check the durability of products offered by rope manufactures in your consideration. Are the products well made? Can they bear the weight? If yes, you may proceed further; otherwise, check other brands.
Variety
The modern business world is characterized by stiff competition. No matter which field you see, there's a cut-throat competition to grab customers. The rope business isn't free from fierce competition. Sellers come up with unique ways to attract potential customers. You may apply the same tactics, but you ought to try something new to stand out in the crowded market.
Offering various types of ropes such as pe ropes, polyester ropes, dock lines, and pp ropes is one good way to survive the competition. By covering various fields, you can win customers constantly. Check the wide variety offered by reputable rope manufacturers to stock a wide range.
Grip and comfort
Climbing high on hills or getting on a rooftop can be the most pressing task. When you use pe ropes, polyester ropes, or pp ropes, they should offer a perfect grip to ease your chores. If you face any sort of discomfort, you could fall down. This is even more correct if you've to cover a big distance amidst fire or other harsh conditions. The situation is no different for marine users with dock lines.
You need ropes that offer the highest comfort. Also, they should fit perfectly without slipping. Any rope and rope manufacturer that lives up to this parameter are worth your attention. If not, better try your luck with other rope manufacturers.
Resistance
Polyester ropes or pe ropes that you intend to buy should offer resistance to weather and outdoor elements. What does that mean? It simply signifies that they shouldn't get damaged by weather conditions.
For instance, if you buy dock lines, they shouldn't sustain water damages. Similarly, pp ropes should stand up to the fire and let you move ahead. Check out rope manufacturers that offer ropes with better resistance to get the best one.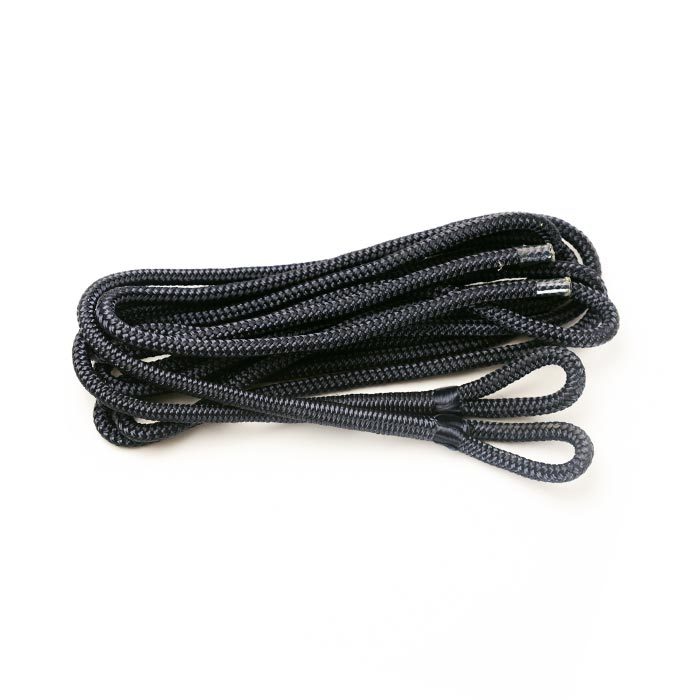 Warranty/replacement
Heavy-duty items need to be backed by some kind of warranty and replacement policy. Since pe ropes and polyester ropes are put to heavy-duty work and bear heavy weight, they ought to be supported by warranty. As a vendor, you should choose dock lines or pp ropes that could be replaced if something turns up.
No matter the popularity of the rope and rope manufacturer, mistakes could happen at any level. Maybe, the batch you purchased was of inferior quality. Perhaps, the consignment you ordered doesn't match your specifics. To cover your investment and users, check rope manufacturers that offer replacement warranties.
Pricing
Modern shoppers are smart and educated. They check a lot of parameters and shop wisely before making their final choice. If you supply pe ropes, pp ropes, dock lines, or polyester ropes at a higher price, you'll lose customers. Your targeted prospects will buy their requirements from other outlets.
You ought to provide quality ropes at the best price. To do that, get in touch with well-known rope manufacturers. Compare the rates, quality, durability, grip, comfort, and resistance of ropes minutely. Finally, commit to the brand that provides top-class ropes matching your needs on a budget.
Closing thoughts
Choosing a top-quality rope and rope manufacturer can be a task. However, it's easy to resolve this problem. Just check the above advice when assessing rope manufacturers. With helpful advice, you can buy the best pe ropes, pp ropes, dock lines, or polyester ropes without putting in too much effort.